November 12, 2012 - 8:50pm
Submitted Photos: Gamers line up in the rain for release of Call of Duty
posted by
Howard B. Owens
in
batavia
.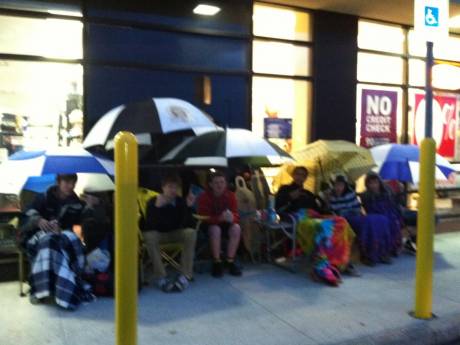 A reader sent in this photo of game players waiting outisde of Game Stop in Batavia tonight for the release -- three hours from now -- of Call of Duty - Black Ops II.  A friend of mine posted on Facebook a similar picture of fans outside a Game Stop location in Los Angeles.
November 13, 2012 - 8:39am
#2
Are they only selling 100 copies of this game.... I hear ya Dave.