January 29, 2014 - 9:42pm
Tara is missing in the Byron-Bergen area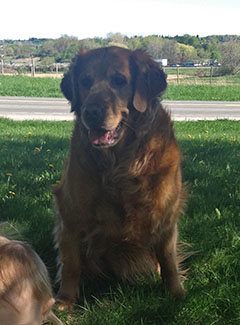 Kelly Crocker's dog Tara is missing. Tara was last seen about 4:30 p.m.  Kelly and Tara live on Batavia Byron Road.
Tara may have ran across the Thruway and was heading east.
Tara did not have her collar on when she went missing.
"We tried getting her to come with us but she wouldn't stop running, and it's very very cold out," Kelly said.
Kelly can be reached at (585) 300-8801.
UPDATE Thursday 6:44 p.m.: The dog was found and is safe and warm at home.