May 29, 2014 - 3:22pm
Total Tan changes locations, updates and upgrades its tanning beds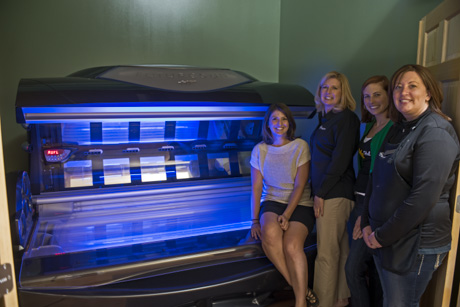 Total Tan has been in Batavia since 1996, but starting this week it's all new.  
The salon has moved to the new retail strip between Lewiston and West Main, next to the future new Tim Horton's.
Owner Cyndi Leonard, who founded Total Tan in Williamsville in 1994, said she and her managers had been looking to remodel and upgrade the old location in the Valu Plaza, but decided a new space made more sense.
The new location is filled with new, more modern units -- 20 in all, including five stand-up bays and a spray booth.
Pictured are Jaclyn Rossini, Cyndi Leonard, Rachel Mitchell and Emily Crego.