April 14, 2014 - 10:58pm
Town of Bethany set to sell old Town Hall to Landmark Society of WNY
posted by
Howard B. Owens
in
Bethany
.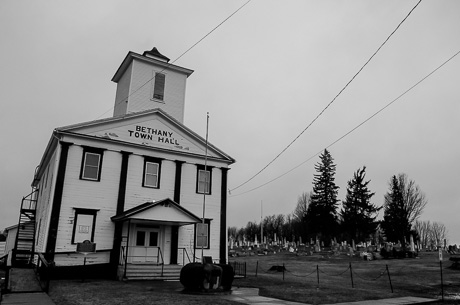 After many years of trying to find a proper use or proper buyer for its old Town Hall -- built in 1836 -- the Town of Bethany is prepared to transfer the property to the Landmark Society of Western New York on a $10 purchase price.
The board passed a resolution 4-0 Monday night that will help make transfer of the property to the society.
Officials hope the Landmark Society of WNY is better suited and will have better luck finding a buyer who will preserve the historical character of the building.