August 7, 2014 - 3:50pm
Turning lane for Tim Horton's added to Lewiston Road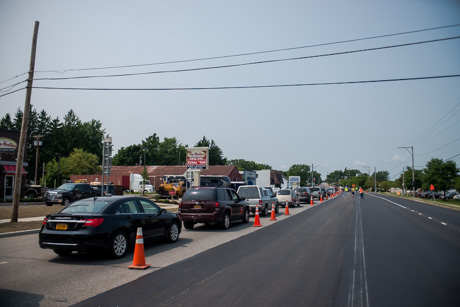 The northbound lane of Lewiston Road, between Main and Park, was resurfaced and re-striped today to create a turning lane for the new Tim Horton's location. Traffic was delayed in the area during the work.
August 7, 2014 - 4:05pm
#1
Did Tim Horton's pay for this or was this paid for by the taxpayer..That part of the road was just done 2 years ago..
August 7, 2014 - 11:45pm
#2
Assume the position Mark.........
August 7, 2014 - 11:49pm
#3
Let the Demolition Derby begin.