July 21, 2014 - 5:59pm
Vandal destroys 'Walkway of Hope' lights outside YWCA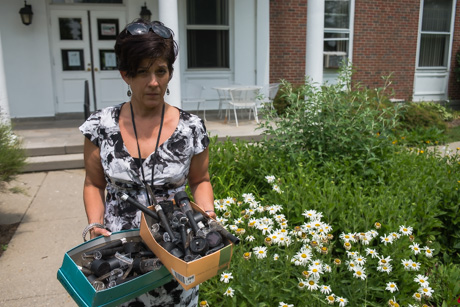 The lighted path leading to the door of the YWCA was intended to be a symbol of hope for the victims of domestic violence and a remembrance for a former Batavia woman who died recently.
The lights were installed just a week ago.
This weekend, they were all destroyed.
"I personally think it was a malicious, intentional act," said Jeanne Walton, the YWCA executive director. "I think somebody did it to be mean and nasty and to make a statement."
Ever single Malibu light was broken. None remain usable.
"It was a symbolic remembrance of recent murder victim Nicole Sheehan, who had been killed during a domestic dispute," Walton said. "We put in the Walkway of Hope up in her honor."
If anybody has information that may assist in the criminal investigation, Walton asked that they call Batavia PD at (585) 345-6350.
July 21, 2014 - 7:03pm
#1
An act of cowardice. I hope some business or individual will step up and help. I know I will be.