October 27, 2012 - 7:27pm
Le Roy will take a shot at sectional championship after win over Bath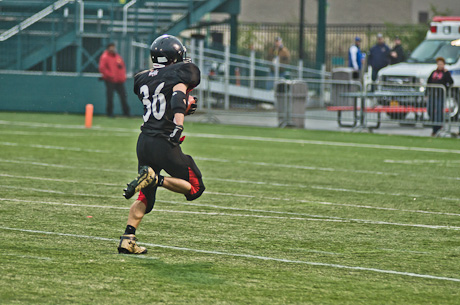 Le Roy football is back in the sectional finals after a 44-27 win over Bath-Haverling at Sahlen's Stadium in Rochester.
After three consecutive seasons without a winning record, the Oatkan Knights will attempt to win their 15th sectional championship in school history, the 14th under Head Coach Brian Moran.
Bath-Haverling entered Saturday afternoon's contest at Sahlen's Stadium looking to avenge a blowout loss earlier this season, and they came out fast. The Rams took the opening kickoff and marched 71 yards on nine plays before quarterback Daniel Leonard punched in the first score of the game from a yard out.
Le Roy responded quickly, as Tom Kelso took the ensuing kickoff back 79 yards for a touchdown. The teams would trade touchdowns, as the Knights' leading rusher Peter Privitera returned from injury to score on a 29-yard scamper to take the lead, 14-13.
Leonard would score his third rushing touchdown of the game to retake the lead as time expired in the first quarter. At that point, the Knights began to put pressure on the senior and it led to good results. After Leonard recovered a fumble, he threw an ill-advised pass under pressure on the very next play that was intercepted by Kelso.
"[Leonard] has a great arm, he's a four-year starter," Moran said. "We had to put ourselves into a situation to make him move his feet, get him a little uncomfortable, and I thought we did that when we came off the corners."
Le Roy countered Bath's passing game with their own aerial attack. After attempting only five passes last week against Holley, sophomore quarterback Mike McMullen came out throwing. McMullen went 7-for-10 passing for 151 yards and a dazzling 37-yard strike to Ryan McQuillen that would put the Knights up for good in the second quarter. Perhaps the most impressive statistic was the fact that he did not throw an interception.
"When they put 10 guys in the box, you have to take advantage of it," Moran said. "(McMullen's) a sophomore, but he's played all year and he needed to step up for us. He played very well today."
Leonard finshed 9-for-21, with 165 yards passing and three interceptions. He also ran for 109 yards and three touchdowns for Bath (6-4).
Privitera also had a big game for Le Roy, rushing for 126 yards on 14 carries with two touchdowns, including a 57-yard run on the first play of the second half. However, he was forced to leave the game in the third quarter with an apparent knee injury and did not return. The coaching staff is still optimistic that he will be able to play next week.
If Le Roy (8-1) wants to win another championship, they will have a daunting task in front of them as they will face top-seed Hornell. The Red Raiders are a three-time defending state champion and are riding a 48-game winning streak.
The Class C Championship game will take place Friday, Nov. 2, at Sahlen's Stadium. Kickoff is scheduled for 5 p.m.
PHOTOS by Howard Owens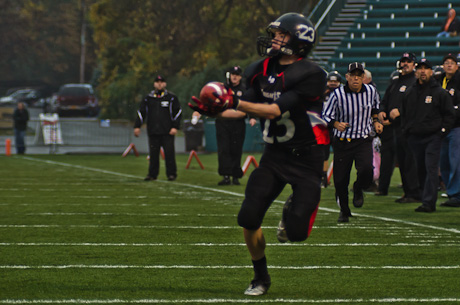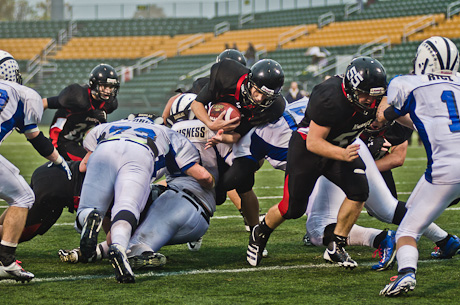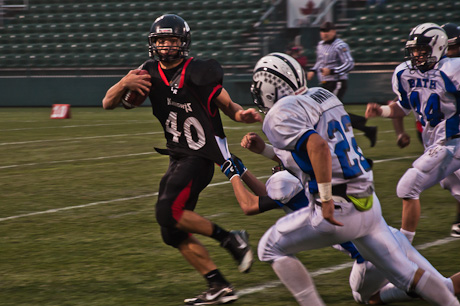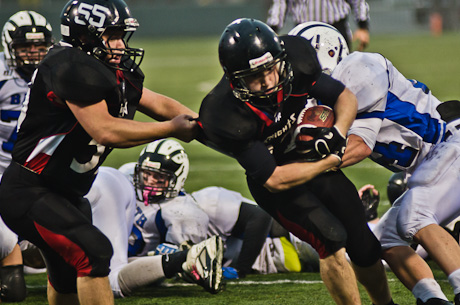 To purchase prints of these photos, click here. If you're unable to view the slide show below, click here.