August 23, 2017 - 9:50am
Photo: Smoke from truck fire in Oakfield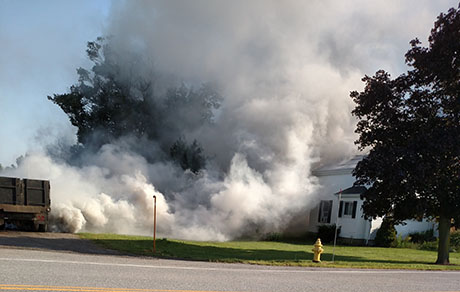 A truck fire at Z&M Ag and Turf in Oakfield this morning caused quite a bit of smoke. Lori Forsyth, who provided the picture, said it inundated her house on Batavia Elba Townline Road. The fire was reported at about 9:15 a.m. and Oakfield fire responded. The fire was out quickly.
August 23, 2017 - 6:01pm
#1
Just to clarify, there was no fire, the exhaust turbo system malfunctioned , no damage to trick !!