August 5, 2014 - 11:56am
Baby Cafe offers place for support and encouragement for breastfeeding mothers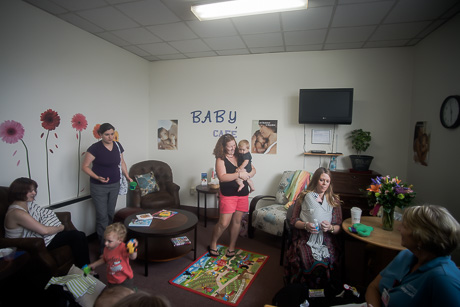 The Baby Cafe is a place of encouragement and support for breastfeeding mothers. UMMC opened the room at Cary Hall recently and held an open house yesterday.
Expectant mothers, breastfeeding mothers and mothers experienced with breast feeding are invited to the room every Tuesday from 11 a.m. to 1 p.m.
The Baby Cafe is supported by a national, nonprofit organization dedicated to helping mothers who are breastfeeding.
Cary Hall is located at 211 E. Main St., Batavia.