February 9, 2013 - 5:53pm
Children gather at HLOM for annual snowman event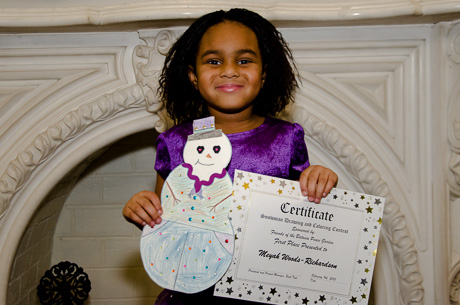 The Holland Land Office Museum invited children in today from throughout Genesee County to participate in the annual snowman making contest and a chance to learn about the Civil War through a group of reenactors.
Above, contest winner Meyah Woods-Richardson, 5, a student at Jackson. Second, was Hunter Gaylord, 7, of Byron-Bergen.
CORRECTION: While held at HLOM, the event was sponsored and hosted by the Friends of the Batavia Peace Garden.