March 23, 2013 - 3:18pm
Photo: Former food processing plant on Old Ford Road, Elba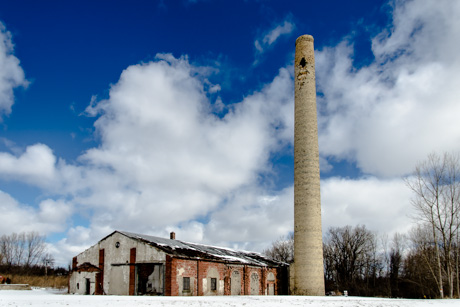 One of the first pictures I ever took in Genesee County was of this once productive food processing plant on Old Ford Road, Elba.
All I had then was a Casio point-and-shoot camera.
Every once in a while I think I should go back and try again and when I drove past the old facility today thought I'd give it another try.
The original post prompted a lengthy comment from June Rowcliffe, who explained the history of the building going back to the 19th Century (the tower was built in the 1920s).