October 24, 2012 - 4:56pm
Photo: UMMC's new patient simulator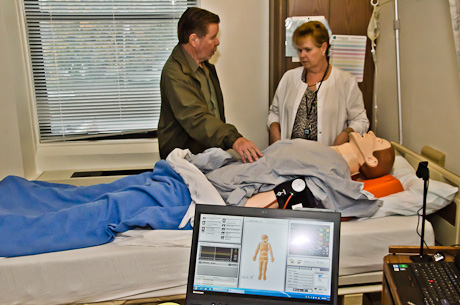 UMMC invited the public into the ICU unit today to see a new patient simulator that will be used to help train hospital staff.
The $60,000 machine is a gift from CHART, the hospital's insurance carrier. It provides a realistic representation of various medical conditions so medical personnel can practice everything from inserting an IV to performing defibrillation.
For more info, click here.
Above, Dan Grower learns about the simulator from Pamela Lynch.