April 26, 2014 - 11:06pm
Photos: GCC hosts 33rd annual fashion show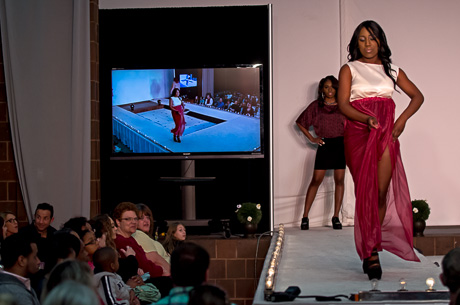 At Genesee Community College today, students put together its 33rd Annual Fashion Show, which showcases the design and merchandising talents of students graduating from the Fashion Design and Marketing program.
The show is also produced with the help of other programs at the college, such as Hospitality, Criminal Justice, Multimedia and Graphic Design.
A record number of designers showcased their work this year.
There were shows at 3 and 7 p.m. These photos are from the first show, including a look behind the scenes and shots from the after-party.
To purchase prints, click here.