January 3, 2014 - 3:40pm
UMMC announces first baby of 2014
posted by
Howard B. Owens
in
UMMC
.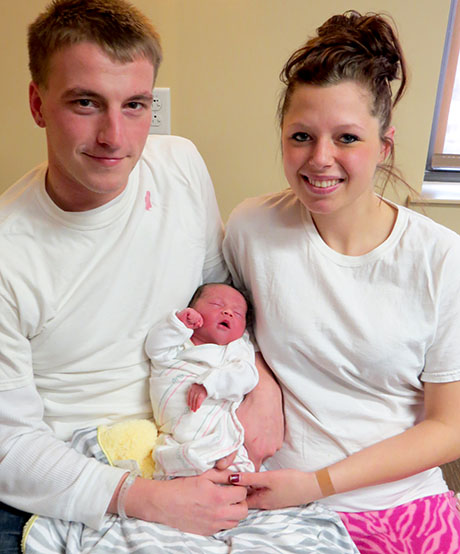 Press release:
United Memorial Medical Center welcomed the first baby born within Genesee County in the New Year, 2014. Aliyah Ann Miller, a baby girl, was born to Rachel Pitz and Carl Miller of Lancaster, NY, on Wednesday, Jan. 1 at 6:43 p.m. at United Memorial Medical Center in Batavia. Aliyah is the second daughter for the family. Baby Aliyah weighed 6 pounds, 12 ounces and was 19 inches long. She was delivered by John C. Jaeger, MD.
"We chose United Memorial because of the great relationship we have with Dr. Jaeger. He delivered my first baby," stated Ms. Pitz. "And, the nurses have been wonderful."
The new mother is employed at Logistic Dynamics in Williamsville and Mr. Miller works for ECH Recovery & Associates in Lancaster.
As the New Year's baby, Aliyah and her parents received a $200 gift card to a local department store and an engraved feeding spoon from United Memorial and a gift basket from the Maternity Unit staff.
There were 622 babies delivered at United Memorial in 2013.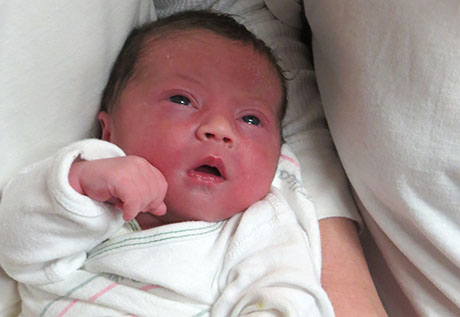 January 3, 2014 - 10:32pm
#1
Best wishes to Rachel and Carl.