The Batavian was launched on May 1, 2008. It is the first comprehensive, digital news source for Batavia and Genesee County. The Batavian now stands as Genesee County's most popular online news site.
The purpose of the site is to provide local residents with timely news and information mostly about Genesee County. It is also our mission to ensure that every resident has a chance to contribute to the community by posting news and opinion about events, whether of local interest or national or international importance.
We believe that through civil discussion, communities grow stronger. We encourage all residents to participate and ask that each contributor treat others with respect.
The Batavian is not affiliated with any other local media. It is independently operated.
The Genesee County Chamber of Commerce selected The Batavian as the 2009 Innovative Enterprise of the Year.
Voice Mail: (585) 250-4118
---
Image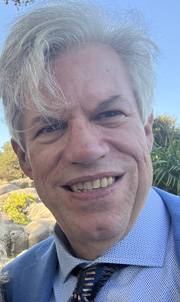 Publisher/Executive Editor - Howard Owens
Howard Owens is originally from San Diego, Calif., where he started his journalism career in 1986 as co-publisher of a community weekly. He has been a daily newspaper reporter and editor. In 1995, he launched East County Online, a website for six community weeklies in San Diego County. It was the first website serving a group of weekly papers. He was director of new media for The Ventura County Star, which won the Online News Association's General Excellence Award in 2004. In 2005, he was VP of Interactive for The Bakersfield Californian. Bakersfield.com won a General Excellence award from the Inland Press Association. From 2006 until 2009, he was director of digital publishing for GateHouse Media based in Fairport, N.Y. He is a former member of the Newspaper Association of America's Digital Media Federation board and served on NAA's audience development committee. He is the founder of Local Independent Online News Publishers. Howard's email address is:  [email protected]
---
Image
News Editor - Joanne Beck
Joanne Beck was named news editor of The Batavian in June 2022.  Beck has been in the communications field for more than two decades, working as an award-winning newspaper journalist for 15 years. In 2007, she received a Fabulous Female award from the YWCA of Genesee County.  Her journalism awards include writing and reporting honors from Associated Press. She was also honored by the NYS Mental Health Association for her reporting on mental health issues. She has a bachelor's in communications/media and has special interests in animal welfare, adoption and rescue stories, health and nutrition, running, sharing one's struggles and triumphs, giving the underdog a voice, and helping to promote local businesses and organizations by putting a spotlight on their special events and participation in the community. In addition to editing duties, Beck performed general assignment reporting duties and covers the City of Batavia, county government and Batavia City Schools. She can be reached at [email protected].
---
Creative Manager - Lisa Ace

Image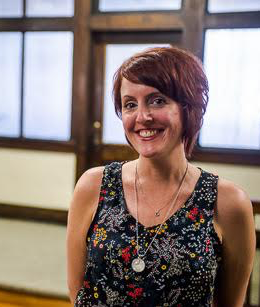 She's a resident of Batavia who has a wealth of experience in marketing and graphic design. Ace, originally from Utica, N.Y., moved to Batavia years ago to attend Genesee Community College. She stayed after meeting her husband, Chris, a native of Stafford. After they got married, they decided to stay in Genesee County. Lisa has worked locally in marketing and graphics for different companies. She's also done freelance work for a variety of clients. She has a bachelor's degree in graphic design from Buffalo State College. Her hobbies include making beaded jewelry, baking and her three cats.
---
Businesses interested in advertising should contact Lisa Ace, at (585) 250-4118 or  [email protected].
The postal mailing address for The Bataivan is P.O. Box 632, Batavia, NY 14021.
OUR POLICIES
Press Releases: Press releases should be directed to [email protected]. We only publish press releases relevant to Genesee County. Press releases should be embedded in the body of the email. While attachments will be accepted, they must be in a format that allows for easy copy and pasting. If you send an attachment, it must be either in PDF form that allows for copy and pasting (not all PDFs can be copied) or in Microsoft Word.  Press releases in .pub format will be rejected. Do not embed photos for publication in the PDF or Word document. Photos should be sent as separate jpg attachments and must be well exposed, in focus, and with the subject of the photo clearly visible. We do not publish graphics as press releases. If you would like your graphic published, contact Lisa Ace about a Sponsored Post.
Arrest Reports: We publish every arrest report sent to The Batavian by local law enforcement. No exceptions. An arrest report is not a report of guilt. It is a public document in which the person named by law enforcement is accused of the listed acts and crimes. Any disputes over the accuracy of the information should be directed to the police agency that released the information. The Batavian will consider requests for name redactions from arrest reports that are more than seven days in the past. Name redactions for minor offenses are almost automatic. All redactions are at the publisher's discretion. Respectful, non-threatening requests should be emailed to:  [email protected]
Commentary: The Batavian The Batavian welcomes commentary from all points of view regardless of political ideology or party affiliation. Comments should be respectful of other individuals. Comments must contain accurate and truthful information. The publisher reserves the right to delete or hide any comments containing false or misleading information. We also reserve the right to remove comments that are potentially defamatory or contain unsubstantiated allegations against identifiable people. It should be noted, however, that Section 230 of the Communications Decency Act shields The Batavian from liability for the content of user-posted material. Users who flagrantly violate policies regarding decency and accuracy are subject to being banned from participation in community commentary.
Corrections: The reporters and editors hold themselves to high journalistic standards but that doesn't mean we don't make mistakes. If you find an error in a story, you should notify either the publisher or the editor ([email protected] or [email protected]). We will review all correction requests and act in the manner most appropriate to the situation.
Obituaries: Obituaries are generally submitted by the individual funeral home. Obituaries are rarely edited by staff. If you would like an obituary posted for an individual who passed but whose arrangements are not being handled by a local funeral home, email the obituary and photo to [email protected]. There is a $35 fee for obituaries from sources other than local funeral homes.
Public Notices: Under New York State Law, since there is no print component to The Batavian, publication of legally required notices in The Batavian may not be considered sufficient to meet the state's current public notice requirement. If you would still like your public notice published in The Batavian, email it to: [email protected]