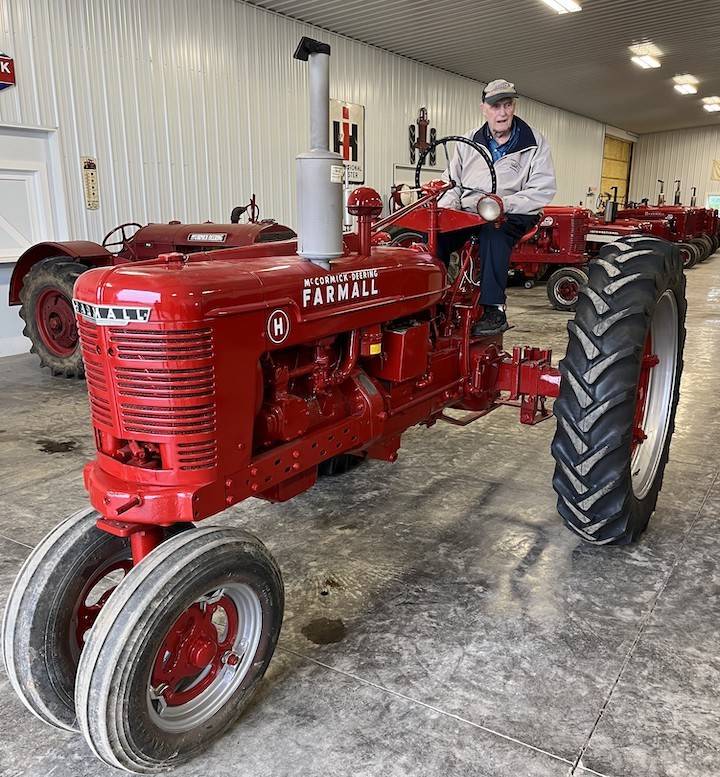 Press Release:
Donald Hall of Oakfield was recently granted his wish to sit on a FARMALL-H tractor one more time in his life. As a boy, that was the tractor that he worked with on a farm in Basom. Mr. Hall mentioned his wish to LaNora Thompson at a We've Only Just Begun luncheon he attended. LaNora's husband Robert knew of a tractor collector in Elba. He passed the information along to our wish-granting committee and thanks to the kindness and generosity of John Torrey - Donald's wish came true. Not only was he able to sit on a FARMALL-H tractor but he and his family were given a personal tour of the tractor museum.

Senior Wishes' grants wishes to lower-income seniors living independently and to those living in care facilities in Erie, Niagara, Orleans, Genesee, and Wyoming counties. Wishes have included attending sporting and cultural events, visiting a loved one not seen in years, and re-engaging a senior in a hobby. Requests for needs are also considered.

Wish recipients must be 65+ and a resident of Western New York with an annual income under $38,000 for a household of one or under $44,000 for a household of two. Permanent residents of care facilities are exempt from the income qualification.

Founded by the United Church Home Society, Senior Wishes strives to bring special moments to seniors across WNY and allow them to feel seen, important, and not forgotten.