December 11, 2013 - 1:58pm
Pavilion Fire Department responding to truck driver down in the middle of the road in Covington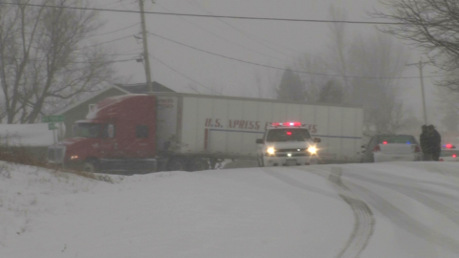 The Pavilion Fire Department is responding to an incident on Peoria Road at Wallace Road in the Town of Covington where a truck driver was found down in the road.
The truck driver is unresponsive and an off-duty EMT from Perry was attempting to perform CPR, but the truck driver continues to be unresponsive.
It is unclear if the driver was run over by a vehicle backing out of a driveway or if he suffered a medical issue and collapsed.
Emergency responders have been to told to slow down and there is nothing they can do at this point.
State Police out of Warsaw are responding.
UPDATE 3:30 p.m.: According to the Wyoming County Sheriff Department, a passerby stopped to help a tractor-trailer driver at Big Tree Road and Wallace Road as he was not able to make the turn and became stuck at the intersection.
The passerby, while helping the truck driver, had a medical emergency and died at the scene.
Pavilion Fire Department went back into service at 3:10 p.m.