July 12, 2016 - 4:13pm
400 Towers resident jailed without bail for allegedly killing his cat by burning it alive in hot oven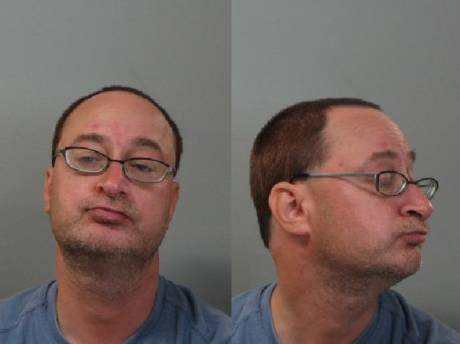 Mug shots of Darren Annovi.
A 42-year-old man who lives in 400 Towers on East Main Street in the city is charged with aggravated animal cruelty for allegedly killing his cat by putting the live animal in a burning hot oven last night.
Darren Annovi, of Apt. #630, was arrested after firefighters responded to a reported smoke-fire alarm activation call. Upon arrival at 9:08 p.m. on Monday, firefighters found the apartment filled with light smoke. "Further investigation revealed the cause of the smoke to be a deceased cat, located in the oven," says the police report.
"We interviewed the individual in reference to what had taken place and determined he was the one who caused the cat to die," said Batavia PD spokesman Det. Eric Hill. "Our investigation indicates the cat was alive when it was placed in the oven."
Hill said he could not discuss how police made that determination or what Annovi's motive may have been. The cat's age is unknown.
Batavia Police interviewed Annovi then arrested him. He was arraigned in Batavia City Court before Judge Balbick and put in Genesee County Jail without bail. Annovi is to reappear in Batavia City Court at 10 a.m. Wednesdsay. Batavia PD is working closely with the management at Batavia Housing Authority in reference to the case.
July 12, 2016 - 10:16pm
#7
"doesn't surprise me, maybe the guy ran out of funds on his benefits (entitlement) card and was hungry......"
Once again I am impressed by the amount of pure ignorance packed into a few words. I would love to hear Mr. Spaulding's ideas about how to treat the mentally ill.