Image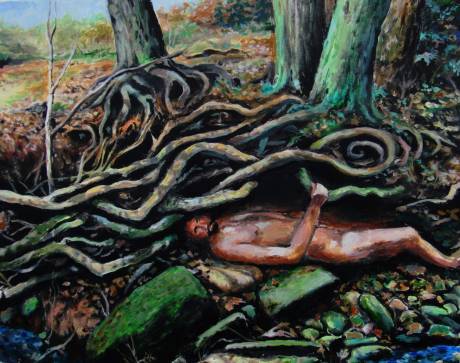 Pictured above is "Root Man," a painting by David F. Burke of Bergen.
Bergen artist David F. Burke and fellow artist Daniel Hogan, a friend he met at Genesee Community College in 1975, will both have their paintings on display at The Little Theatre Cafe in Rochester from Feb. 23 through March 23.
The exhibit is titled "Looking at Nature Through Imagery and Abstraction."
An opening reception will be held from 2 to 4 p.m. on Sunday, Feb. 24. The cafe is inside Little Theatre 2 & 3 back complex on Winthrop Street and there's additional parking just past Hart's Grocery.
Below is an untitled painting by the artist Daniel Hogan.
Image