May 10, 2018 - 12:27pm
Bergen resident receives national award as TV Programmer of the Year for Rochester's WXXI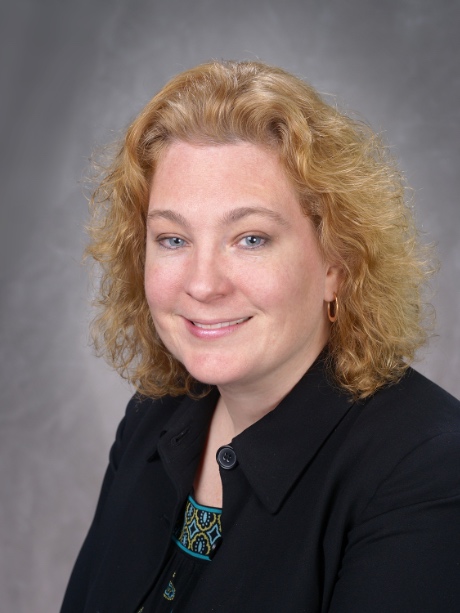 Submitted photo and press release:
WXXI's Television Program Director Irene Fink, who lives in Bergen, was recognized as the "Charles Impaglia Programmer of the Year" by TRAC Media Services and the Public Television Programmers' Association (PTPA) at the PTPA Annual Meeting in New Orleans on May 6.
The Programmer of the Year Award is given to someone who "has developed a program format that has had significant impact on his/her community," and "demonstrates an ability to creatively use changes in the media environment to his/her station's advantage."
Fink has served as WXXI's Television program director since 2009. She is responsible for programming strategy and scheduling on WXXI's television stations and on City 12 (cable 1303) in the City of Rochester. 
The PTPA praised Fink's impact at WXXI and the effect she has had on the community. They listed several reasons why she was the top programmer:
She weighs all content decisions with the audience and community in mind.
She is a good communicator and collaborator, ensuring that WXXI's content reaches the widest audiences across multiple platforms.
She goes above and beyond in the programming and promoting of WXXI's Move to Include initiative, helping to ensure people with disabilities are represented in WXXI's content throughout the year. Move to Include is a partnership between WXXI and the Golisano Foundation designed to promote inclusion for people with intellectual and physical disabilities. 
Fink joined WXXI in 1998 as a casual in the Engineering Department, and in 2002 moved into the TV Division as traffic coordinator. In 2006 she was promoted to assistant director of TV Programming/Traffic and in 2009 to TV program director. She has a Bachelor of Science degree in Communication from SUNY Brockport. Fink resides in Bergen with her daughter Kaitlyn.
This is the second award Fink has received from PTPA and TRAC Media Services. The first was the Golden Grid Award in 2011, which she received in recognition of her ability to help strengthen her community by scheduling high-quality programs.
The "Charles Impaglia Programmer of the Year" award is given by PTPA and TRAC Media Services, an audience analysis organization that works with public television stations.
About WXXI
WXXI is the essential, lifelong educational media resource for the Greater Rochester area. WXXI puts the community first with programming that stimulates and expands thought, inspires the spirit, opens cultural horizons and promotes understanding of diverse community issues.
WXXI also has a long-term affiliation with Little Theatre, which helps enhance the cultural life of the community and strengthens two of Rochester's most vital arts institutions. Log on to wxxi.org for more information about our services and programs.