October 11, 2018 - 4:09pm
Bergen singer songwriter Luca to perform next month at SoCal's largest Pride celebration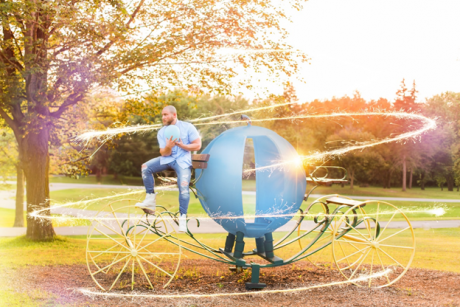 Photo of Luca (real name Luke Farner) courtesy of Julia McCormick Photography.
Press release:
BERGEN -- On Nov. 4th Luka will be performing at the largest Pride celebration in Southern California. Luka will perform immediately following the Pride Parade through downtown Palm Springs capping off the last day of Pride Week.
The Greater Palm Springs Pride Week in Downtown Palm Springs is the setting for a vibrant, pedestrian friendly Pride Festival, unique to Southern California in the Coachella Valley. A diverse array of artists, entertainers, LGBTQ+ supporters, and celebrities will unite to celebrate achievements in social equality, diversity and unity.
Luka will be celebrating with the Pride Parade on Sunday, Nov. 4th, and performing on the Museum Stage, in the heart of downtown, next to the Palm Springs Art Museum.
He will be giving the crowd some New York's favorites including: Lesbe Honest, Nobody's B#tch, King Bee, and XXXtra Terrestrial. Luka has performed in venues around New York and is excited to make his first debut on the California entertainment scene.
"I am honored and blessed to be invited to participate Palm Springs Pride," Luka said. "This event means so much to me and honors all generations of LGBTQ+ community members and supporters.
"We would never be here today, celebrating our unity and equality without the pioneers who deeply relentlessly sacrificed themselves to achieve equality for all individuals."
About Luka: Luka is a singer songwriter artist (real name Luke Farner) who lives in Bergen. He has been writing and performing since he was 8 years old. He is also a renowned stylist fashion guru adored by many of his clients. Luka lives with his 14-year-old kitty Anastasia Marie. Find more about Luka here.
About Palm Springs Pride: Greater Palm Springs Pride is a nonprofit community enhancement organization founded to promote the public education and awareness of individual rights and civil liberties of the lesbian, gay, bisexual and transgender community and to promote the history, diversity and future prosperity of the Greater Palm Springs LGBT community. Serving as an advocate for equality and diversity in the Coachella Valley for 30 years.