April 7, 2020 - 12:47pm
Bergen's Liberty Pumps introduces the 'Mini-Split Condensation Pump'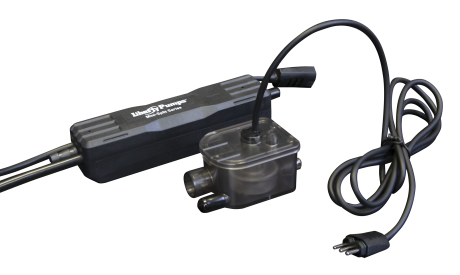 Submitted image and press release:
BERGEN -- Liberty Pumps, a family and employee owned company based in Bergen, is pleased to introduce the Mini-Split Condensation Pump.
It is used for removal of condensate from wall mount, ductless mini-split air conditioners up to 23.5 Btu (7 kW), fan coils, and suspended ceiling air conditioners.
The LCU-MS features quiet operation, solid-state switch technology, and a clear reservoir for easy visual inspection.
There are two models available the LCU-MS and the LCU-MS2, which includes a line cover kit.
For more information call 1-800-543-2550 or visit the online.
About Liberty Pumps
Headquartered in Bergen, NY, Liberty Pumps is a leading U.S. manufacturer of pumping products for ground water and wastewater removal in residential and commercial applications. With a focus on innovative product design, the company offers a wide range of pump styles includes; sump pumps, sewage pumps, effluent pumps, drain pumps, grinder pumps, complete preassembled sewage packages, and pump accessories.
Utilizing a vast network of plumbing wholesalers and pump distributors, Liberty's products are relied on by hundreds of professional contractors each day.