February 22, 2017 - 6:53pm
Blind School employee charged with endangering the welfare of children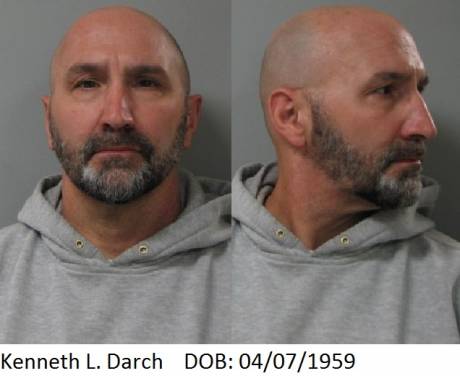 NYS Justice Center for the Protection of People with Special Needs Special Prosecutor Patricia E. Gunning announced an employee of the NYS School for the Blind in Batavia was arrested Feb. 21 for harassing and endangering three children in his care.
Kenneth L. Darch, 57, of Hutchins Street, Batavia, is charged with three counts of endangering the welfare of a child in the second degree, a Class A misdemeanor, and two counts of harassment in the second degree -- with physical contact, a violation.
The charges stem from an investigation into an incident on July 28 in which the defendant allegedly struck two of the children on an outing to Blondie's Sip-n-Dip, an ice cream/yogurt stand on East Main Street in Batavia, and used abusive language against them. The defendant additionally is alleged to have taunted all three by directing their bus driver to take them to the local jail, with the threat of incarceration.
The NYS School for the Blind is operated by the State Education Department. Darch, a recreation therapist, was arraigned before Judge Robert Balbick of Batavia City Court and is scheduled to reappear in court March 7. Darch has been placed on administrative leave.
"People with special needs should never be intimidated, frightened or harassed by the very people who are responsible for caring for them," said Special Prosecutor Gunning. "This case came to light because a conscientious employee witnessed the alleged abuse and reported it. We are grateful to those who step up and call out workers who choose to taunt and threaten children instead of doing their jobs, like this defendant is alleged to have done."
Supervising Assistant Special Prosecutor Jennifer A. Whitman is prosecuting the case. Batavia Police Officer Marc Lawrence handled the case, with assistance from the Justice Center.
March 1, 2017 - 10:20pm
#19
Bud. As far as I know, Howard doesn't delete comments (with the exceptions of (possibly) overly vulgar, or, "personal attack" ones.
As for going back go and viewing historical comments, I believe all you need to do is know where to look for them (and, have the will, time and, patience to do so).
As an example, when I was looking for Congressman Collins' May 27, 2015 statement concerning the EPA about "waterways", I put the word WATERWAYS in thebatavian's search box. That action resulted in being given a choice of 26 possibilities. From there, it was just a matter of (trying to) narrow it down by guessing which year I had read it (I figured it was probably either 2015 or 2016. That narrowed it down to 6 possibilities. It just takes some time (and, a sharp memory) to track it down.
Of course, choosing the best word to search for is extremely helpful. The word WATERWAYS worked out great (in my search). Had I chosen the word ON, I don't even want to think about how many "articles" might have had that word in them - probably 10's of thousands.
Anyways, the "historical comments" from May 27, 2015 were still there.