June 11, 2021 - 11:46am
City fire chief leaves in July to start new job as deputy state fire adminstrator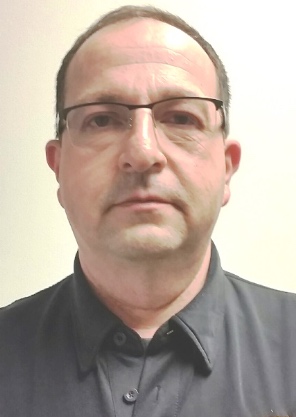 From submitted statements; file photo:
Stefano Napolitano, chief of the City of Batavia Fire Department, has accepted a new job as deputy state fire administrator and officially starts in mid-July.
Today's announcement from the state's Office of Fire Prevention and Control says Napolitano will bring a wealth of experience to the office, including both career and fire service, county emergency management, and as a State Fire Instructor.
He has degrees in mechanical engineering, fire protection technology, and a Master of Science degree in Executive Fire Science Leadership.
"I would like to congratulate Fire Chief Napolitano for his leadership and dedication to the City of Batavia Fire Department over the last four years," said City Manager Rachael Tabelski.
"It was a pleasure to work with the Chief and I wish him great success in his new role as Deputy State Fire Administrator with the Office of Fire Prevention and Control (OFPC), part of the Division of Homeland Security and Emergency Services (DHSES).
"Chief Napolitano will continue to serve the City of Batavia until Friday July 9th. At such time an Interim Chief will be named. Please join me in congratulating him in his new role as a Deputy State Fire Administrator. "
City fire officers also congratulated the chief in a written statement, saying "Chief Napolitano has been an asset to the City Fire Department since being appointed in 2017. We wish him continued success and look forward to working with him in his new position."
Chief Napolitano is a Queens native who lived in the Mohawk Valley for about 45 of his 54 years.
Before coming to Batavia, Napolitano was deputy fire chief for the Village of Herkimer. While there, he assisted in development, revision and implementation of local disaster and emergency management plans, along with assisting in the county 9-1-1 dispatch communication center and the administration of the county's mutual aid plan, mutual aid radio system and state fire training.