June 11, 2018 - 1:22pm
City firefighters want you to Fill the Boot for MDA this Friday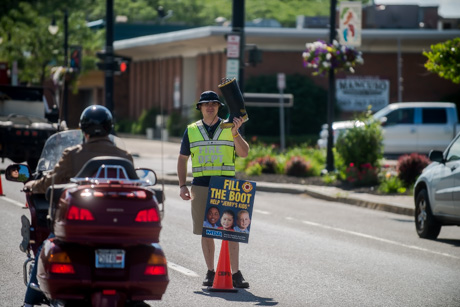 Press release:
Members of the Batavia City Firefighters from IAFF Local 896 will fan out across the streets of Downtown Batavia with boots in hand on Friday.
This year's Fill the Boot drive for MDA is June 15th and it's organized by firefighter Chris Morasco.
"In 2017, we set out to break the $10,000 mark," he said. "Our members, with the help of our generous community were successful and able to raise $10,651 for the MDA! Look for us Friday!"
From 8 a.m. to 2 p.m., city firefighters will be at the intersection of Main Street (Route 5) and Court Street AND at Ellicott Street (Route 63) and Court Street.
Photo: File Photo