March 12, 2021 - 12:00pm
Darien Center's Kylynn Bank engaged to Lee Kerwin, November wedding planned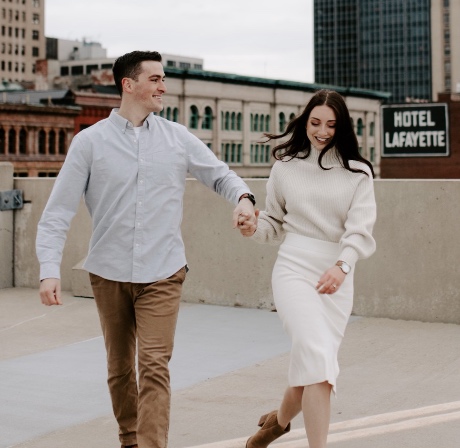 Mr. and Mrs. Michael and Kimberly Bank, of Darien Center, NY, announce the engagement of their daughter, Kylynn Bank to Lee Kerwin, son of Glenn and Marie Kerwin of Eden, NY.
The future bride is a 2011 graduate of Alexander Central High School and a 2017 graduate of D'Youville College with a Bachelor of Science degree in Health Analytics. She is employed as a Healthcare Informatics Analyst at HEALTHeLINK located in Depew, NY.
The future groom is a 2013 graduate of St. Francis High School and 2017 graduate of Alfred University with a Bachelor of Science degree in Mechanical Engineering. He is employed as a Project Engineer at Edison Welding Institute located in Buffalo, NY.
A November 2021 wedding is planned. The couple will reside in the Western New York area.