June 20, 2016 - 1:28pm
David Stringham is guest conductor of season opening concert of Corfu-Pembroke Community Band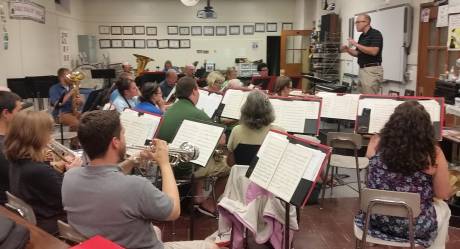 Submitted photo and press release:
Corfu-Pembroke Community Band welcomes David Stringham back to the podium as guest conductor for its 30th season concert at Darien Lakes State Park, from 7 to 9 p.m. on Tuesday, June 28th. It's free!
Skip Taylor, retired Pembroke Music teacher, started this group in 1985 as a Moms and Pops Band and it has grown to approximately 40 members. Phil Briatico will also be guest conducting.
Come hear the wonderful sounds of this group!
The concert will take place at Shelter #2. There are picnic tables, but people are welcome to bring their own chairs or blankets to sit on.