February 3, 2020 - 2:42pm
East Ave partygoers on Groundhog Day think we're in for an early spring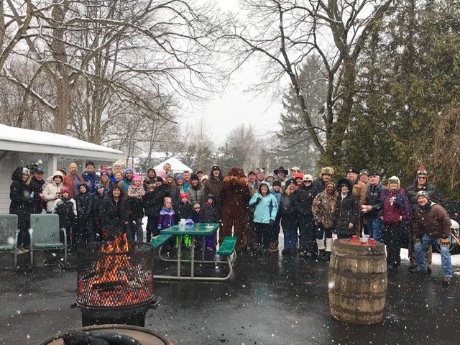 Information from Don Chmielowiec.
The results are in for Groundhog Day 2020, which was yesterday: Punxsutawney Phil could not find his shadow.
And as the legend goes, this means we're in for an early spring.
The Pennsylvania groundhog isn't the only weather-predicting rodent in this curious American tradition, although he's the most famous.
Groundhog Day is a good enough excuse for a wintry get-together at the Batavia home of Don and Cheryl Chmielowiec on East Avenue. This was their 11th annual event, but faux-fur Phil's first appearance there.
Mike Pullinzi debuted the rodent suit he bought off ebay several months ago. It was a big surprise for everyone who attended. Pullinzi revealed his true identity after friends and revelers took their group picture.
"We didn't know who it was for over an hour," says Don Chmielowiec, who had 60 Groundhog Day buttons made and still has two -- which means 58 people attended in 2020.
The Batavia tradition was taken over by the Chmielowiecs from their longtime friend and former city councilman, Dan Snyder.
Sunday was a cold, slushy day of lake effect snowfall and, this being Western New York, today it's 41 degrees and there are some clouds and some sunshine.
That's all the reason an optimist apparently requires to make a definitive statement on the season.
"Spring is here as evidenced by my motorcycle ride this afternoon," Don writes in a text message, ending with a toothy emoji that's laughing so hard it's crying.
UPDATE 4 p.m.: Don Chmielowiec clarified that no costumed groundhog showed up at their party until this year's, so we fixed that in the story. He also sent another picture of faux-fur Phil looking puzzled outside a City of Batavia police patrol car, noting in jest that: "We aren't sure he made it home without getting into trouble though."
Photos courtesy of Marcy Pullinzi.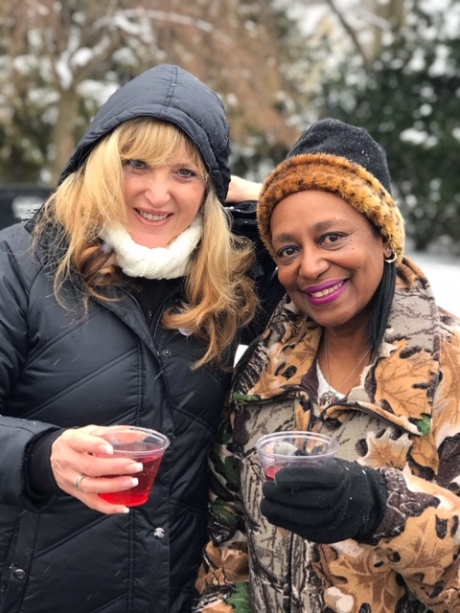 Above, Marcy Pullinzi and Jacqueline Patterson.
Above, Batavia hosts of a Groundhog Day party, Don and Cheryl Chmielowiec, and their special guest.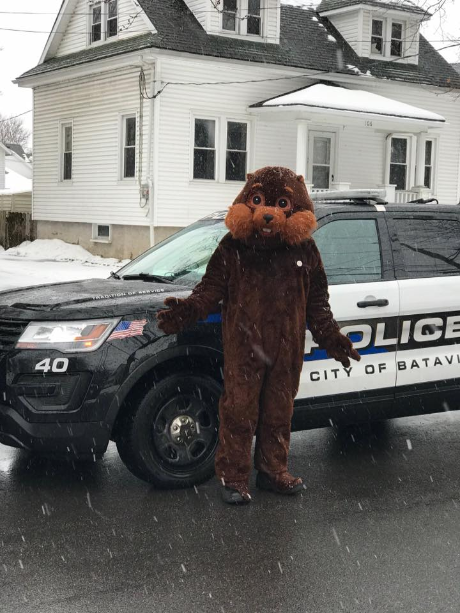 Above, Punxsutawney Phil​ seems to ask "What the heck?" We're not sure if he was naughty or not.