February 10, 2020 - 1:05pm
East Pembroke's Kim Dorman joins HR Works as director of Business Development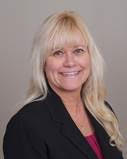 Submitted photo and press release:
FAIRPORT -- HR Works is pleased to announce that Kim Dorman, who lives in East Pembroke, has joined the company as director of Business Development.
Dorman will work with clients in a variety of industries to analyze HR and benefits processes, identify inefficiencies and exposures, and recommend solutions to streamline, eliminate profit leaks and ensure compliance.
She will be responsible for increasing HR Works' presence in the Buffalo market.
"What attracted me to HR Works was that they are a locally based company positioned for growth, with strong leadership and solution-based offerings," says Dorman.
Dorman brings more than 30 years of business development experience, and a strong background in building customer relationships with a consultative approach. Her previous role included leading a high performing team, while overseeing the entire Buffalo market.
Dorman's expertise in designing customized solutions to fit client needs, coupled with her knowledge of the area, will help HR Works further penetrate the Buffalo market.
HR Works is a human resource consulting and outsourcing firm. HR Works provides scalable strategic human resource management and consulting services, including: affirmative action programs; benefits administration outsourcing; HRMS technology consulting; full-time, part-time and interim on-site HR managers; HR audits; legally reviewed employee handbooks; talent management and recruiting services; and training of managers and HR professionals.
To learn more about HR Works, which is based in the Rochester suburb of Fairport, and their services visit www.hrworks-inc.com or call 1-877-219-9062.