October 27, 2018 - 2:02pm
Elba native and retired city firefighter has exhibit of paintings in Richmond library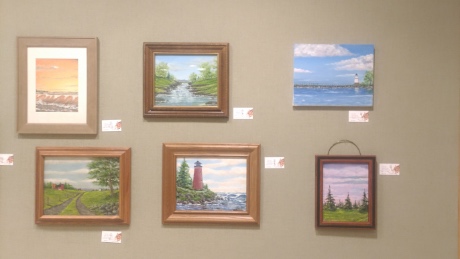 These are some of the works by native of Elba artist Andy Hare and they are being exhibited at Richmond Memorial Library in Batavia through Oct. 31.
He retired after serving 25 years in the City of Batavia Fire Department and currently lives in his hometown of Elba. He and his wife, glass artist Dawn Hare, and daughter Hayley moved back after spending six years in coastal Georgia.
"I've been painting for years and am self taught," Hare wrote us in an email. "I work in mostly oil, with a side order of watercolor. It's mostly nature, lots of skies and water. I like doing seascapes, golf scapes, and lots of lighthouses (they sell pretty easy!).