August 30, 2018 - 4:34pm
GCC's 'Discover the Stars' annual scholarship reception is Sept. 10
Submitted photos and press release:
With the start of a new academic year, Genesee Community College will take an evening to "Discover the Stars" with its annual scholarship reception. On Monday, Sept. 10 from 5 - 7 p.m., the Stuart Steiner Theatre at the Batavia campus will be filled with scholarship donors, recipients and the families of both to celebrate the shared significance of academic achievement.
The annual Discover the Stars Scholarship Reception celebrates "Scholarships in Action."
"The Discover the Stars reception is an annual opportunity that brings together the families, legacies, and stories of GCC's cherished scholarship donors and puts them in the room with the bright, hopeful, and promising faces of the scholarship recipients," said Robert J. Bennett, event emcee and member of the Genesee Community College Foundation Board of Directors.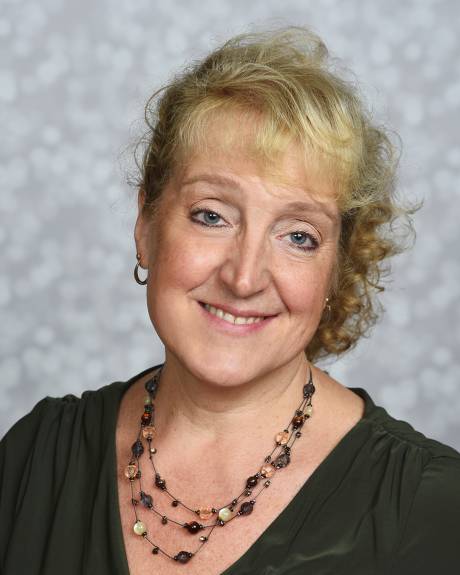 (Jane M. Bickett)
The 2018 Discover the Stars event will feature two keynote speakers: Jane M. Bickett, GCC Class of 1981, a senior business systems analyst of Eastman Kodak Company, as well as Scott A. Gardner, GCC Class of 1998, who is president and CEO of the Wyoming County Chamber of Commerce.
At Eastman Kodak Company, Jane Bickett is responsible for the technical functionality and business processes for global billing and invoicing in more than 30 countries. Her business experience includes computer system administration and serving as a team leader of a computer programming group involving frequent international travel.
Through her 36-year career, she has actively participated in the technical evolution of business from implementation of basic local word processing applications to global procedures and computing. She is a native of Le Roy, and earned her Computer Programming A.A.S degree from GCC in 1981.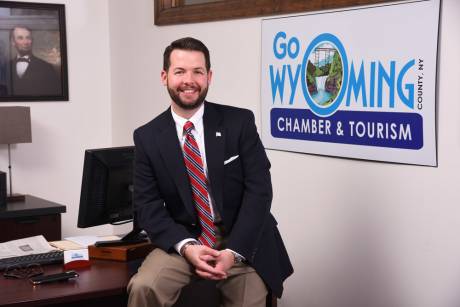 (Scott A. Gardner)
Born and raised in Warsaw, Scott Gardner became president of the Wyoming County Chamber of Commerce in 2013, continuing his lifelong interest in making Wyoming County a vibrant community. He previously was a legislative aide and chief of staff to Assemblymen Thomas M. Reynolds and Daniel J. Burling, respectively. He currently serves as the chairman of the Wyoming Foundation, and holds the rank of Major in the Civil Air Patrol, in addition to a number of other volunteer and leadership positions.
Gardner earned his A.A.S Paralegal from GCC in 1998 and attended SUNY Empire State College where he concentrated on Public Policy and Public Affairs. He was recently inducted into GCC's Alumni Hall of Fame and served as honorary chair of GCC's Cougar Classic Scholarship Scramble Golf Tournament and also the Nursing program's Gatsby Gala.
The Genesee Community College Foundation accepts scholarship donations throughout the year and has full-time dedicated staff in place to assist any donor in establishing a scholarship, or even in funding an existing one, such as the Genesee Alumni Legacy Scholarship.
Details on the scholarships available to students is available at https://www.genesee.edu/offices/finaid/scholarships/ and new applications will be accepted starting Sept. 1st. Interested applicants are encouraged to review and apply right online! The simple online application collects information and matches applicants with a list of scholarships they may qualify for. Experts are available in GCC's Financial Aid Office at (585)345-6900 or via email at [email protected].