March 22, 2016 - 1:10pm
Genesee ARC helps stock local food pantries, and the food truck for Care-A-Van Ministries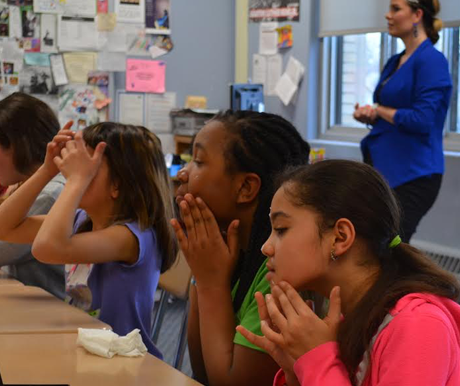 (Photos and information submitted by Claudia Nigro for Genesee ARC.)
As part of the MLK (Martin Luther King Jr.) Service Project, which runs Jan. 18 through September, individuals from Genesee ARC participate in a food drive and have been volunteering to give back to their community.
They work very hard coordinating drop-off locations for donations and to distribute goods to local food pantries throughout Genesee County.
In pictures taken Monday, are individuals assisting Paul Ohlson (with mustache), of Care-A-Van Ministries, with loading the food truck, one of many recipients of donations in support of the MKL Service Project.
Genesee Arc is one of 10 grant recipients for this national effort. The "Healthy Future" initiative is sponsored by the Corporation for National and Community Service.  The purpose of this ongoing MLK Project is to focus on food insufficiency and healthy eating for our local community.