December 22, 2018 - 2:13pm
Genesee County employees and union workers give generously to annual Holiday Tote Project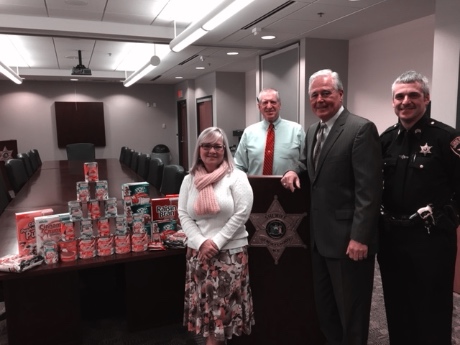 Genesee County Sheriff's Office.
Submitted photos and press release:
Genesee County employees and unions donated lots of cash, nonperishable food items, and games and toys to this year's Kiwanis Holiday Tote Project. It's a great project and the workers have really been incredibly generous.
The Kiwanis Holiday Tote Project provides local families with a tote full of ingredients to make a holiday meal and turkeys are donated by Batavia Downs Gaming Western Regional Off-track Betting. The Richmond Memorial Library provides a book to each child; gloves and hats are given away and the children get a visit from Santa.
This year Genesee County employees and their Unions (AFSCME, CSEA, DSA and SEA) provided large cash donations, more than 400 additional food items and more than 70 games for needy families.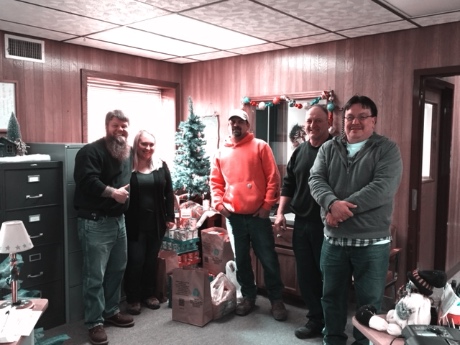 Genesee County Highway Department.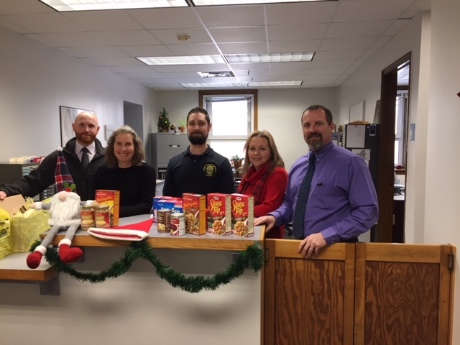 Genesee County Probation Department, Treasurer's Office and Human Resources Department.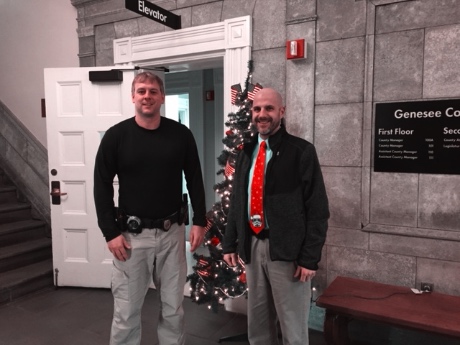 Genesee County Civil Service Employees Association General Unit Local #819 -- Bryan Pike, CSEA Union president, and Jeremy Barber, CSEA Union vice president (identification in photo unspecifiied).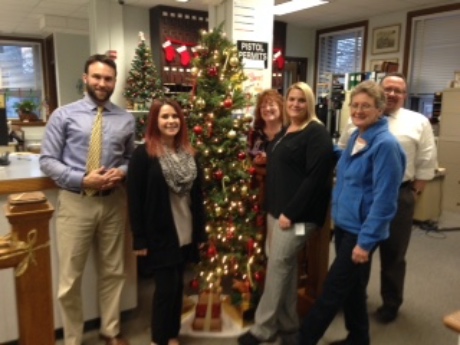 Genesee County Clerk's Office.