October 2, 2018 - 1:47pm
Grand Opening in Elba of Sweet Life Country Store & Oliver's Candy Factory is set for Oct. 19-20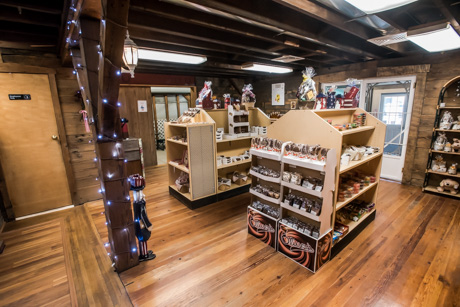 (File photo of the Sweet Life Country Store.)
The Grand Opening of the Sweet Life Country Store & Oliver's Candy Factory in Elba will take place Friday and Saturday, Oct. 19-20, with tours, vendors, live music, giveaways and more.
The completely refurbished building is located at 100 S. Main St. (Route 98) in Elba.
On Friday, Oct. 19, there will be candy factory tours and plenty of giveaways, starting at 10 a.m. until 4 p.m.
Then on Saturday, Oct. 20, also from 10 a.m. to 4 p.m., a trio of vendors will be on site selling their products: Jackie's Jams; Peg's Produce; and Vicki Price Jewelry.
Circle B Winery will offer wine and chocolate tasting. There will be giveaways galore and candy factory tours will be offered from 10 a.m. to 2 p.m.
The official ribbon-cutting ceremony with representatives of the Genesee County Chamber of Commerce will take place that Saturday at noon.
Josh Hawkins will perform live music Oct. 20 from 1 to 4 p.m.
Everybody is welcome and encouraged to attend.
In an exclusive interview with The Batavian on June 14, Oliver's Candies co-owner and Vice President Jeremy Liles shared the 80-year-old company's plans to triple its confectionary manufacturing capacity by moving its kitchen operation entirely to the newly acquired Elba facility. (Here's that story.)
Those plans also included the 1,000-square-foot retail store at the front of the property that offers candy, ice cream, Oliver's custom-roasted coffee, country-style Americana crafts, and more.
(Below is a file photo of the new candy kitchen in Elba where all of Oliver's Candies are now made.)