April 23, 2016 - 1:10pm
Jankowski wins First Place Senior in Tactical Division of Colt Multi-Gun Nationals shooting competition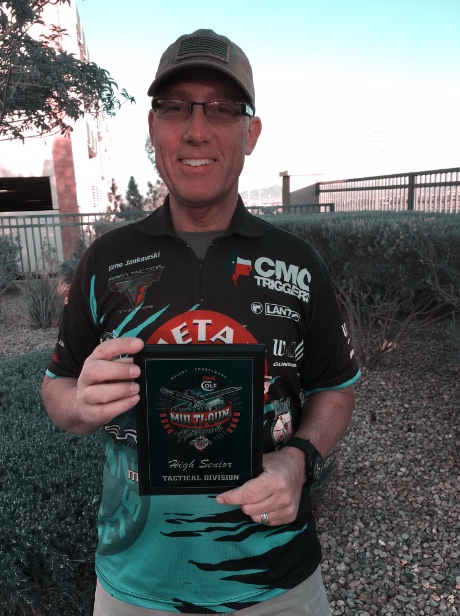 Eugene Jankowski Jr., of Batavia, finished First Place Senior in the Tactical Division in the 2016 Colt USPSA Multi-Gun Nationals at the Desert Sportsman's Rifle and Pistol Club, Las Vegas, held April 15-17.
A total of 301 competitors from all over the world braved 40-mph wind gusts and completed 12 stages of fire requiring the use of rifle, pistol and shotgun over three days. Paper, steel and flying clay targets were arranged anywhere from 7 to 400 yards in a unique maze of walls, hard cover and natural terrain.
USPSA (United States Practical Shooting Association) has more than 25,000 active members and more than 400 affiliated clubs. USPSA is the largest competitive shooting organization in the United States.
Video highlights can be seen by clicking here.