Image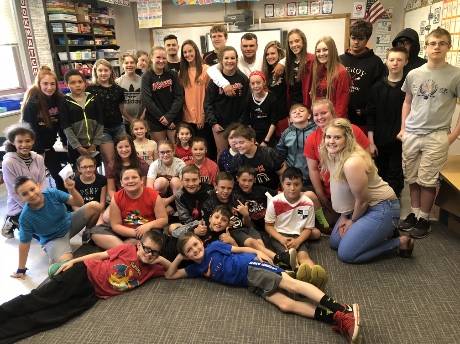 Submitted photos and press release:
On Friday, May 18, the entire Le Roy Jr.-Sr. High School traveled to Wolcott Street Elementary School to do a classroom activity with our little Knights!
The Jr.-Sr. High School divided the school into 30 teams that each connected with an elementary class.
Each team had a student leader who facilitated the group through an introduction and a discussion around our "Believe in..." visual, which listed key character traits and behaviors (Believe In... doing the right thing, kindness, honesty, acceptance, helping others, teamwork, being brave, dreaming big, and yourself).
The students participated in sharing why, when, and how they show these qualities on a daily basis. Then students paired up and created their own "Believe" rock, listing their chosen top character quality along with a picture.
The groups had a chance to share their rocks which will be split up and displayed in a rock garden at both schools.
Image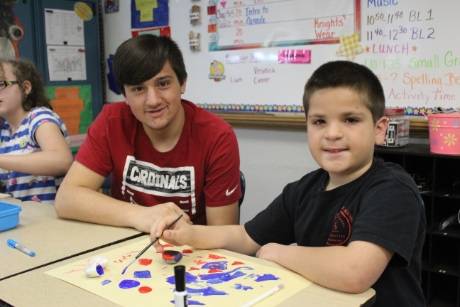 The event was a first of its kind at our District and was a powerful moment for everyone involved.
The elementary teachers had a chance to see their old students come back to their classrooms, and the interaction between younger and older students was incredible.
Earlier in the week the WSS students sent over posters to the Jr.-Sr. High School that they had colored for their students who in return wrote a message back in anticipation of the big day. 
Many WSS students also participated in videoing their "Believe" song, which junior Farryn Kennedy then edited and it was shown during the activity as well. 
The day was planned by a committee from our Emerging Knights student leadership team, both buildings' Character Ed teams, and administrators.
We cannot thank our students, staff and transportation team enough for their participation and making this district-wide event such a huge success! 
Image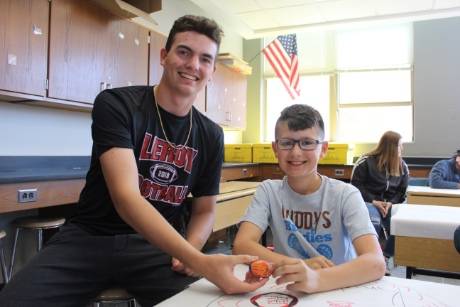 Image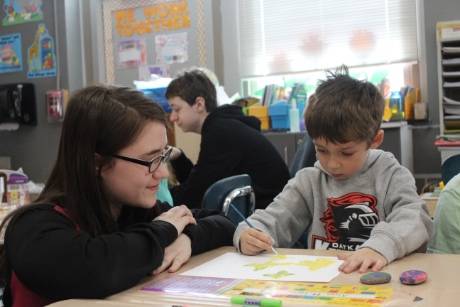 Image
Image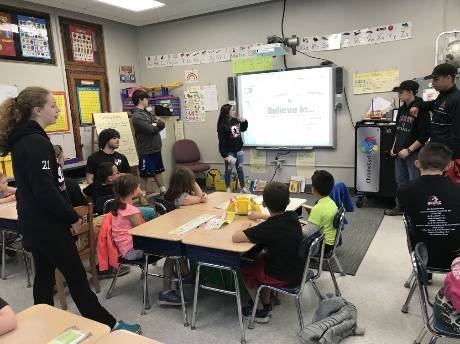 Image