July 10, 2017 - 2:32pm
Male beagle found on Wortendyke Road, now at the animal shelter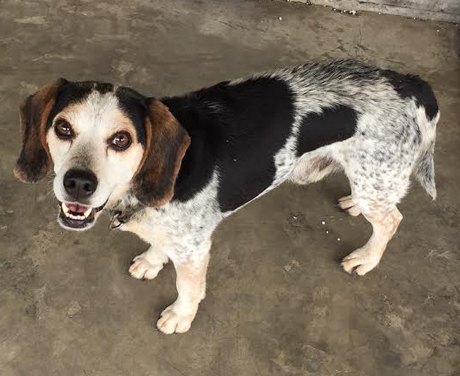 This intact (unneutered) male beagle was found July 8 on Wortendyke Road in the vicinity of Bontrager's Auction, Town of Batavia. He was taken to the Genesee County Animal Shelter and a worker confirmed this afternoon that he's still there, waiting for his owner(s) to claim him.
If you can help reunite this friendly boy with his family, please contact the shelter at 343-6410 or email the volunteers who help out there at:  [email protected]
The shelter is located at 3841 W. Main Street Road, Batavia.
(Photo provided by Russ Marchese, owner of Beds N Bones Pet Lodge.)