July 21, 2016 - 2:37pm
Morganville pastor thanks donors who supported bike trip to raise money for Crossroads House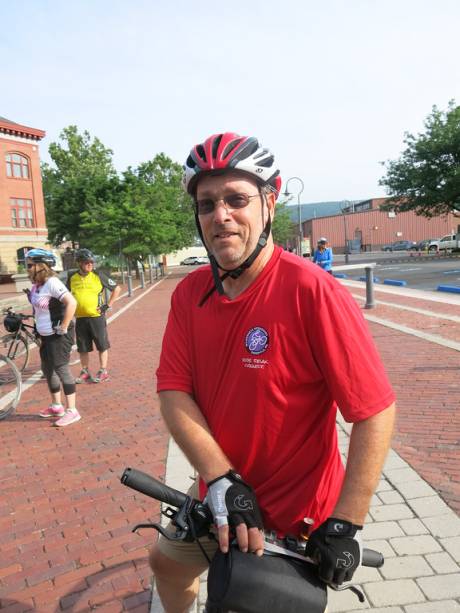 A letter from Pastor Jim Morasco, in submitted photo above, of the Morganville United Church of Christ:
I would like to thank all who contributed to my bike ride from Pittsburg to Washington, D.C., raising money for Crossroads House. Your prayers and thoughts of encouragement were warmly felt and supported me as I peddled in the heat and humidity. Together, so far, we raised over $600, and donations are still coming in.
Blessings to you all.