April 17, 2018 - 12:34pm
New art studio to open next month in Le Roy -- 'The ART of Mandy'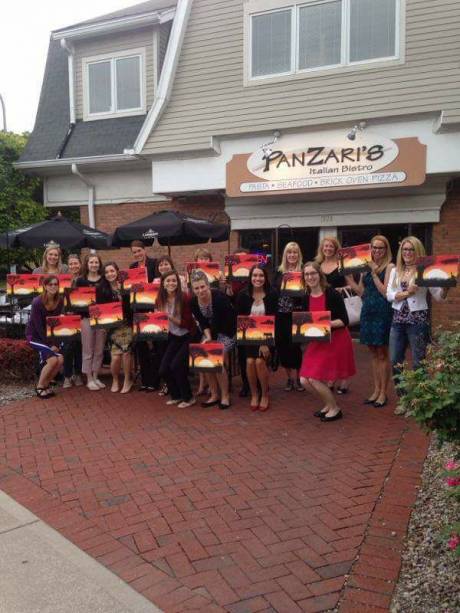 Press release and submitted photos:
Local artist and art instructor Mandy Humphrey will be opening an art studio in Le Roy next month. It is located at 20 Main St.
The studio, called The ART of Mandy, will be offering weekly classes for ages 2 through adult. Classes include: drawing, painting, photography, ceramics and more. Mandy also hosts on- and off-site paint parties, private and corporate events and birthday parties.
Please join us in celebrating the grand opening of this new studio on Saturday, May 5, at a formal ribbon-cutting ceremony (in cooperation with the Genesee County Chamber of Commerce) at 2 p.m., followed by an open house from 2:30 to 4:30. Guests will enjoy snacks, a FREE craft, gift basket raffles and more!
Humphrey, originally of Stafford, graduated from Le Roy High School and pursued her Fine Arts degree at SUNY Cortland. After her undergraduate work, she continued her education earning a master's degree in Art Education from the Rochester Institute of Technology. While also being an award-winning exhibiting artist, Humphrey has been teaching publicly and privately for the past five years with experience in several different mediums.
For more information visit: www.TheARTofMandy.com