June 19, 2018 - 1:32pm
Northgate Free Methodist Church invites community to Star-Spangled Celebration, summer fun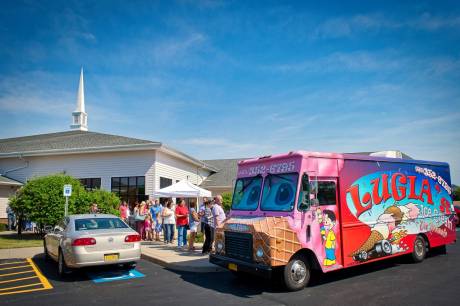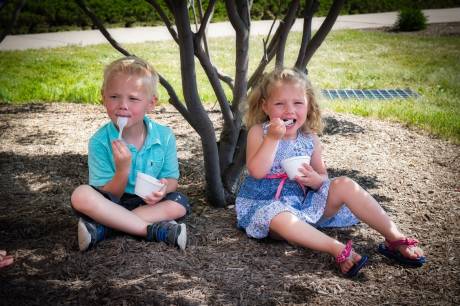 Submitted photos and press release:
BATAVIA — Northgate Free Methodist Church is ushering in summer with family fun.
The end of the school year coincided with Father's Day, and Northgate Church celebrated both with a sweet treat. Following Sunday services on June 17, LuGia's Ice Cream Truck doled out scoops of the cool confection to everyone who attended either the 9:30 or 11 a.m. services at North Campus (8160 Bank Street Road), or 10 a.m. at Arbor House (350 Bank St.).
Northgate will again host its Star-Spangled Celebration, this year on Tuesday, July 3, in the church parking lot. This is the perfect place to enjoy fireworks courtesy of the Batavia Muckdogs, whose Dwyer Stadium is near Northgate's backyard. A neighborly, family-friendly get-together is planned, with games and food beginning at 7 p.m.
All of these events and activities are free and open to the public.
For more information, call the church office at (585) 343-4011 or visit northgatefmc.com