July 12, 2018 - 2:27pm
Our very own 'Patti' Pacino to be feted by Girl Scouts of WNY in Buffalo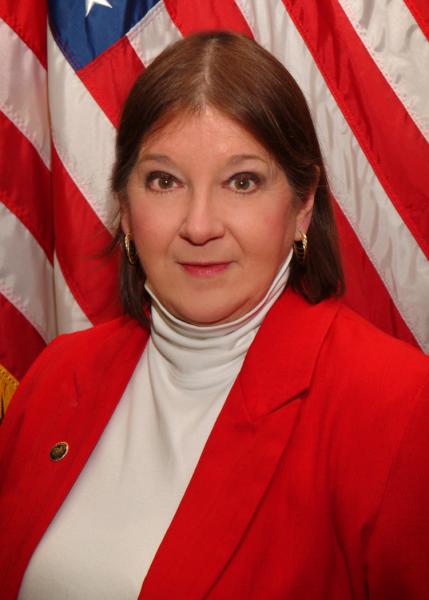 Press release:
Girl Scouts of Western New York will recognize eight honorees at the 2018 Women of Distinction Dinner & Awards Ceremony on Thursday, Sept. 20, at 5:30 p.m. at the Hyatt Regency Hotel in Buffalo.
The public is invited to attend this top women's event of the year. (To purchase tickets, click here.)
The 2018 Women of Distinction are:
Lindsay Cray: Co-Founder & Executive Director, Earthworks, Inc. (Monroe County)
Roseanne Frandina: President of Frandina Engineering and Land Surveying (Erie County)
Althea E. Luehrsen: CEO, Leadership Buffalo, Inc. (Erie County)
PattiAnn Pacino: Batavia City Council Member, Second Ward (Genesee County)
Venus Quates: Founder and CEO, launchTECH (Erie County)
Dr. Dilara Samadi: OB/GYN, Buffalo Medical Group (Erie County)
Honorable Joanne Winslow: Associate Justice of the New York State Supreme Court (Monroe County)
Betsy Wright: President, UPMC Chautauqua WCA Hospital (Chautauqua County)
The honorees were nominated by members of the community because of their demonstrated leadership in their careers and in their communities through public service. These women are considered role models for all girls, and in accepting this award, they commit to mentoring the young women involved with the Women of Distinction event.
This program is part of the nationwide Girl Scouts of the USA program and is designed to recognize the achievements of women, provide mentoring opportunities for older Girl Scouts and fund local Girl Scout educational opportunities and programs for girls 5 to 17 years of age.
"Our outstanding 2018 Women of Distinction honorees have demonstrated extraordinary leadership and are both personally and professionally committed to making our world a better place," said Judith A. Cranston, CEO of Girl Scouts of Western New York. Each of the 2018 honorees exemplify what it means to be aG.I.R.L. (Go-getter, Innovator, Risk-taker, Leader)™ and are an inspiration to the next generation of female leaders."
This event is open to the community. Tickets and sponsorship information can be found at gswny.org. Proceeds from this event benefit programming for girls throughout Western New York.
About Girl Scouts of Western New York
Girl Scouts of Western New York (GSWNY) serves nearly 15,000 girls and 7,000 adult volunteers across the GSWNY jurisdiction, including Cattaraugus, Chautauqua, Erie, Genesee, Livingston, Monroe, Niagara, Orleans and Wyoming counties. The council's administrative service centers are located in Batavia, Buffalo, Jamestown, Lockport, Niagara Falls and Rochester.
Girl Scouting builds girls of courage, confidence, and character who make the world a better place. Through the Girl Scout Leadership Experience, girls discover their personal best and prepare for a positive future, connect with others in an increasingly diverse world and take action to solve problems and improve their communities.
July 12, 2018 - 4:12pm
#1
Congratulations, Patti, it is an honor well deserved.
July 12, 2018 - 8:24pm
#2
Congratulations Patti......hard work acknowledged!!