April 12, 2017 - 6:12pm
PCD Kiwanis Club will hold annual Easter Egg Hunt promptly at 12:15 p.m. this Sunday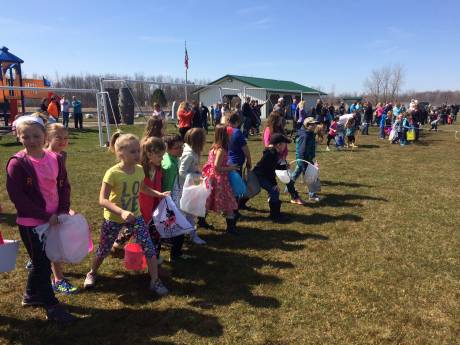 Submitted photo and press release:
Pembroke Corfu Darien Kiwanis Club is sponsoring its Easter Egg Hunt on Easter Sunday and it begins promptly at 12:15 p.m. at the Pembroke Town Park (Route 77 and next to the high school).
This is for kids ages 2 to 10 years old and there are 3,500 plus eggs. Please bring your camera since the Easter Bunny will be there.
The PCD Kiwanis has been sponsoring this event for 40+ years!
This is an outdoor event and please dress appropriately for the weather. For more information, call Pat at 762-8419.