February 22, 2014 - 3:59pm
Power out at Walmart, irate customer refuses to leave store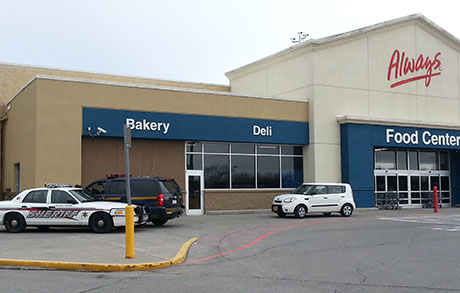 There's a power outage at Walmart in Batavia and the store is being evacuated. There is reportedly a patron who is refusing to leave. Law enforcement is on scene to deal with that individual as well as assist personnel with clearing the store of shoppers.
UPDATE 4:08 p.m.: Officers say they've walked the aisles and believe all the customers are out of the building.
UPDATE 4:26 p.m.: Town of Batavia fire is at the store after the smell of something burning was reported. No signs of fire. Investigating.
UPDATE 5:32 p.m.: Firefighters have tracked the problem to a National Grid transformer across the street, which will have to be repaired or replaced. The store will be closed while that is happening "at least four or five hours, if all goes well."
UPDATE 7:07 p.m.: The Town of Batavia Fire Department's assignment at Walmart is back in service.
February 22, 2014 - 6:35pm
#1
This story reminds me of the website: People Who Shop at Walmart. Personally, the few times I have been in the local store, I can't wait to get out. I get caustophobic when I am in that building.