March 11, 2020 - 12:49pm
Registration extended until March 13 for Batavia Girls Fastpitch Softball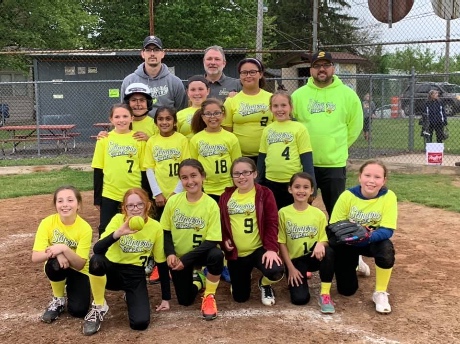 Submitted photos and press release:
Batavia Girls Fastpitch Softball (BGFS) has extended registration by one week, until midnight on March 13!
We still have a few openings on our 10u and 12u teams and want to make sure girls don't miss out on this chance to be a Batavia Stinger!
Beginner and experienced players are welcome, there are no cuts.
Come check out the fun your daughter can have as a Batavia Stinger and see what our organization has done in just three short years of existence.
Our home field has a brand-new electronic scoreboard and a brand new infield installed last fall. The community has stepped up big time to support these young ladies and we are so excited to be able to take this generosity and provide a fun and healthy experience for all of our Stingers!
Registration with BGFS covers: a full uniform; full season of league play; season ending tournament;Memorial Day Tournament for 12u; two month extended optional summer session full of practices and scrimmages; and a bunch of great memories that will last a lifetime!
Registration is all online at www.glowacademyny.com.
Girls from outside of Batavia can register if they are from a surrounding town that does not have a fastpitch softball program within their town!
Check out all of the great pictures and posts about our Stingers on the Batavia Girls Fastpitch Softball Facebook Page. Please don't hesitate to message us on Facebook or email Matt Landers with any questions at [email protected].