September 11, 2017 - 4:25pm
RSVP volunteers and AmeriCorps members honor 9/11 victims and first responders with donations for local food pantries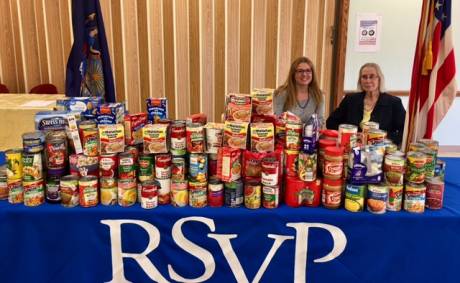 ​
Submitted photo, information from a press release:
Today members of Genesee County's RSVP and AmeriCorps programs spent the day sorting donated nonperishable food items that they will deliver to three local food pantries.
This was part of a coordinated a service project to help community members in need as a way to honor 9/11 victims and those who rose in service in response to 9/11.
The donated food items were collected at RSVP volunteer stations, AmeriCorps host sites and County Government offices. 
For more information on volunteer opportunities, please contact Courtney Iburi (RSVP) at 585-343-1611.