March 22, 2013 - 6:46pm
Serious injury accident on Alexander Road near Peaviner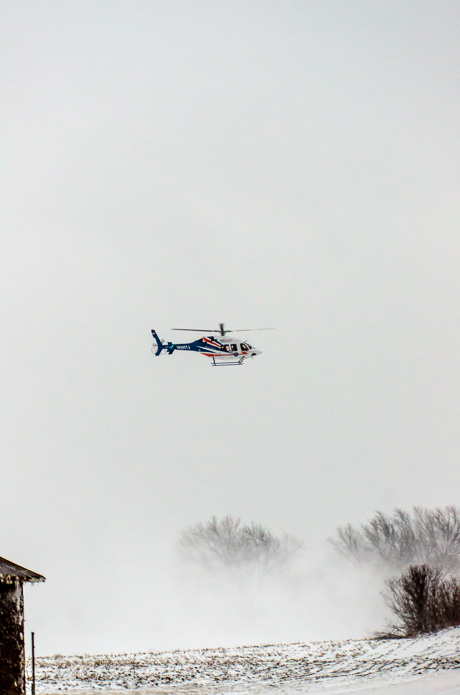 A serious injury accident with possible entrapment is reported at 9938 Alexander Road. Multiple medics are responding, along with law enforcement and Alexander Fire Department. Mercy Flight is contacted and is checking the weather. There are at least two people injured. The location is in the area of Route 98 near Peaviner Road. A responder reports at least one person is outside the vehicle.
UPDATE 6:46 p.m.: A driver and medics for Alexander Ambulance are called. "There is heavy entrapment."
UPDATE 6:48 p.m.: All units are told to expedite their response. Town of Batavia Fire Department and Wyoming County are called to provide mutual aid and have fire police shut down traffic at Dodson Road. Responders are told to use caution upon approach because the roads are very icy.
UPDATE 6:51 p.m.: Mercy Flight #5 is en route.
UPDATE 7:01 p.m.: Route 98 at Sprague Road is being shut down. A state Department of Transportation rep is on scene. Mercy Flight is about to land in a field just east of the crash site.
UPDATE 7:03 p.m.: The entrapped patient has not yet been extricated.
UPDATE 7:05 p.m.: Mercy Flight has landed.
UPDATE 7:09 p.m.: The patient has been extricated.
UPDATE 7:24 p.m.: Mercy Flight is airborne and headed to Strong Memorial Hospital.
UPDATE 7:27 p.m.: One flatbed tow is on scene and a second flatbed is called. Town of Batavia rescue is back in service.
UPDATE 7:36 p.m.: Mercy Medic #2 is inbound to UMMC with a 45-year-old female who was involved in this two-car accident. She is conscious and alert and her only complaint is some chest discomfort due to air bag deployment.
UPDATE 7:55 p.m.: According to information obtained by Howard at the scene, a red sedan northbound on Route 98 hit a patch of ice, spun out, and was T-boned by a southbound minivan. The driver of the minivan was not seriously hurt and was taken to UMMC. The driver of the sedan was taken by ground ambulance to Strong and the passenger in the sedan suffered a serious leg injury and was flown to Strong. All units are back in service and the roads are reopened.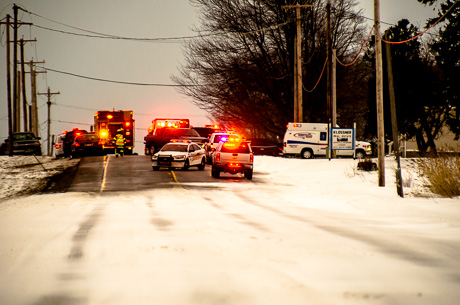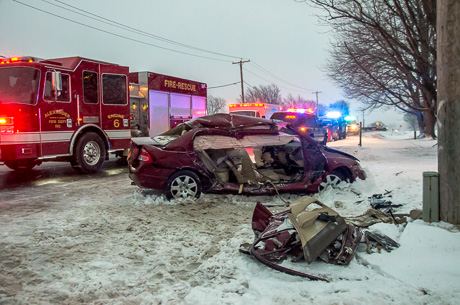 March 22, 2013 - 8:15pm
#1
i hope everyone is going to be ok..we got re-routed on our way to Batavia... the back roads they were sending you down were even worse.. its really icy out there tonight!