August 9, 2016 - 2:02pm
Sheriff's Office seeks public's help in locating missing Alzheimer's patient from Attica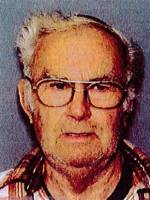 The Genesee County Sheriff's Office is asking for the public's help in locating a missing elderly Alzheimer's patient. Roger Allen Bowler Sr., 79, was last seen at his residence on Alexander Road in Attica at 9:50 this morning (Aug. 9).
Bowler is a white male, about 5'8" and weighing 173 pounds, with gray hair and blue eyes.
He was last seen wearing blue jeans, a blue plaid shirt and camouflage-colored crocs (footwear).
He may be operating a 2002 Jeep Liberty color red bearing NY Pass plate GFA7188.
Bowler is known to frequent the Batavia and Oakfield areas.
Anyone with information can contact Genesee County Dispatch at (585) 343-5000.
UPDATE: Mr. Bowler has been located. Mr. Bowler was identified by State Police during an investigation of a motor-vehicle accident in Oswego. He was transported to Upstate Hospital in Syracuse for treatment of minor injuries.