June 4, 2017 - 5:31pm
Small black and white pooch found on Jackson Street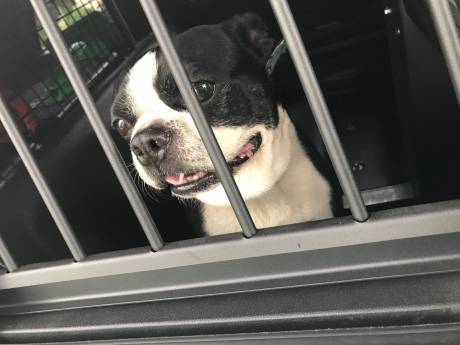 This little black and white cutie was found wandering on Jackson Street in the city this afternoon and is now en route to the county animal shelter.
He doesn't have tags. We don't know if he's a French bulldog or a pug.
Looks like it could be a Boston Terrier.
June 5, 2017 - 12:25pm
#2
Yes, this is a Boston Terrier. If not claimed, I want to adopt him. My little Izzy needs a friend.