October 26, 2018 - 2:40pm
Three Batavia Soccer Club teams win league championships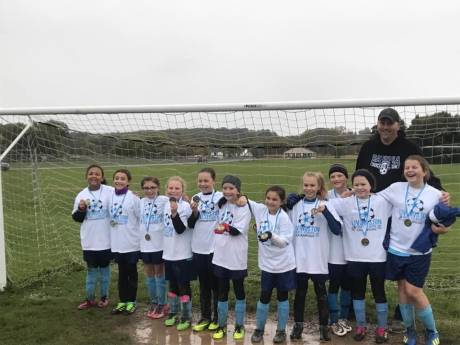 Submitted photos and press release:
The Batavia Soccer Club is pleased to announce the successful completion of our fall soccer season with three of our teams earning championship titles in the Livingston County Fall Soccer League!
Games were held every Saturday in September and October in Geneseo, York, and Livonia, culminating in a season-ending tournament on Saturday, Oct. 20th.
The Batavia Soccer Club had 110 participants on nine teams enter this very competitive league which is comprised of third- through sixth-grade boys and girls teams from Genesee, Livingston, Orleans, Monroe, and Wyoming counties.
Our three championship-winning teams included two teams from the fifth- and sixth-grade girls division and one team from the third- and fourth-grade girls division.

The Batavia Soccer Club has served Genesee County and the surrounding area for more than 40 years. With more than 600 summer program participants in 2018, it is one of the largest and most successful youth sports program in the region.
Registration for the 2019 season will begin in December. Please visit our website at www.bataviasoccerclub.com.