The Oakfield-Alabama Central School Alumni Hall of Fame has three new inductees this year: Mark Boyce ('76), David Reed ('97), and Brett Willmott ('91). They will be feted at an awards dinner later this year.
Here are their then-and-now pictures, provided by OACS, and biographies, written by former English teacher and football Coach Bill Bostwick.
Mark Boyce -- Class of '76
Life at the forefront of development in the digital business world highlights Mark Boyce's selection to the Hall.
Image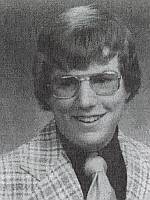 While earning a bachelor's degree from Colgate University, Mark found time to participate in the all-male
a cappella
group the Colgate 13, singing the National Anthem at Super Bowl XIII and performing at the 1980 Lake Placid Olympics.
Earning his MBA from the Tuck School of Business at Dartmouth College, Mark began his career by helping to start the Personal Computing Division at IBM.
This was followed by formulating strategy that helped Anixter International become a global leader in Network and Security Solutions, Electrical and Electronic Solutions, and Utility Power Solutions.
Following his time at Anixter, Mark founded his own Internet company, shepherding yesmail.com's successful IPO and acquisition.
Image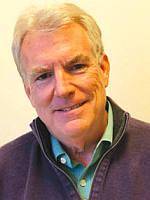 He currently serves as president and CEO of Scribe Inc., a leading healthcare solution provider.
In this position, Mark helps Scribe assist more than 50,000 healthcare professionals navigate the difficult world of health care records.
In addition to his business duties, Mark serves as Chair of the Board of Trustees at Dean College in Franklin, Mass., and works behind the scenes to aid multiple charities.
Mark's life and career exemplify the OACS motto, "Learn Today for Tomorrow."
Image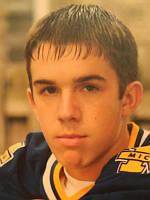 David Reed -- Class of '97
A life of serving others has provided David Reed's path to the Hall of Fame.
A master's degree graduate of SUNY College at Fredonia, Dave began his teaching career at Lincoln Charter School in Lincolnton, N.C., in 2005.
In 2012 he moved on to Kings Mountain Intermediate School.
Despite his youth, Dave garnered the local Teacher of the Year Award in 2014, following that up with earning that distinction in 2016 for the entire county.
This opened the door to attendance at the highly selective Ron Clark Academy in Atlanta.
Image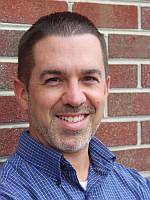 Dave also initiated the nationally recognized All-Pro Dads program in Kings Mountain, taking the  enrollment from 30 participants in its first year to more than 200.
Dave also gives to his community by participating in the Carolina Panthers' Black and Blue Crew entertainment squad and the Charlotte Hornets' Swarm Squad.
Dave embodies the motto, "I touch the future, I teach."
Brett Willmott -- Class of '91
Image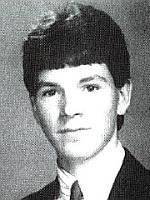 Speed, strength and endurance are the linchpins of Brett Willmott's run to the Hall.
Brett graduated from SUNY College at Plattsburgh where he participated in cross-country and track, captaining the latter squad in his senior campaign.
He began his college coaching career at his alma mater in 1996, serving as assistant cross-country and track coach and mentoring the1998 NCAA Division III hurdles champion.
During his three-year tenure, Plattsburgh athletes set a total of 48 school records while garnering multiple conference championships.
Brett became head cross-country/track and field/strength and conditioning coach at SUNY College at New Paltz in 1999.
During his four-year stint at New Paltz Brett coached multiple SUNYAC champions, 14 SUNYAC All-Academic selections and eight Academic All-Americas.
His success continued after returning to Plattsburgh in the same position in 2003. At this time he added strength and conditioning duties with the U.S. Olympic Skeleton team based in Lake Placid.
Image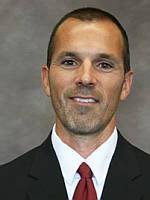 The year 2007 saw a move to Division I University of Vermont with continued individual and team success.
Brett has recently undertaken the enhancement of cross-country and track at SUNY College at Oneonta.
These achievements have been augmented by multiple instances of community outreach in the form of strength and conditioning clinics for young people.
Brett's life reflects the values of service and education fostered during his years at OACS.